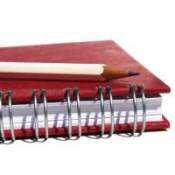 At our house, I have children who love to write and children who hate to write. The ones who love to write are easily motivated and find writing an enjoyable experience. However, those who don't… well, let's just say, "It ain't pretty!"
I have tried lots of different methods to get them writing… from tutors, to online tutoring in writing. These have all given them a good foundation, but to make it a part of their real daily life I have to get them writing every day. This daily writing experience can prove to be quite "vexing" for the parent. In fact, some days I almost would rather let them grow up into non writing adulthood. Yet, sadly my conscience prevents me.
I recently started what I call a minute of silliness. I have my kids write about various silly writing prompts (anything from crazy questions to sound alikes) and encourage them to pretend that it is a cartoon in which anything can happen. For example, one morning they wrote about… "If you could change around some of your body parts what would they be and where would they go?"
The silly factor got them interested… yet, I have to say that their imaginations lacked a bit. It took us a while to warm up to the subject and actually feel free enough to write whatever we could imagine. For some reason, they constantly felt confined to reality.
When they were able to get their imaginations working, business began to pick up. We wrote stories that were happy, sad, dramatic, imaginative. Finding ways to encourage your children to tap that inner imagination is the key to creative writing. Over this past year, we have used several resources to help us do just that. Here is an example of the texts we used to inspire us, "Don't Forget to Write", and "Rip the page." Both of them encourage free and creative thinking. We also love the online writing tutor that enabled us to get a firm foundation in the writing process.
Wherever your child lands on the "motivational" scale of writing… it is so vitally important to their development to take time daily to write… and release that creative monster within!